You're Currently a Guest
You are currently a Guest. By registering, you can take part in our forum, have no advertisements, and more! No email validation needed! Click
February 2019
| Sun | Mon | Tue | Wed | Thu | Fri | Sat |
| --- | --- | --- | --- | --- | --- | --- |
| | | | | | 1 | 2 |
| 3 | 4 | 5 | 6 | 7 | 8 | 9 |
| 10 | 11 | 12 | 13 | 14 | 15 | 16 |
| 17 | 18 | 19 | 20 | 21 | 22 | 23 |
| 24 | 25 | 26 | 27 | 28 | | |
Calendar

The Puppy Chat Thread for the 14th-21st! :)
500 Posts




Do you love cute little puppies? lol. I do! They are soo cute!
Time to Chat!! :D
~Caroline <3
_________________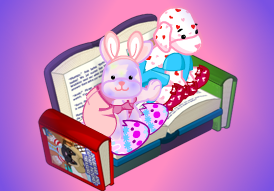 500 Posts




Meh. I don't really like dogs. They like to bite me.
_________________
I ♥ love Frunklin.HAHA. Good times, Katherine!WOOT. Go SPANDEX! HAHAAH. Good Times, Hannah!
LONG LIVE THE FOUND-IN-A-BAG HEARTS! ~Miss you Niomai.
Always and forever.
ILY "sister". R.I.P. August 31 1995- June 8 2008. We love you.
Thanks, Hannie for my awsome avvie! =)
100 Posts




Aww...that's too bad Amber...never gotten a dog bite, but a dog almost got mah nose when it thought it was being threatened...lol I wuv doggies and they (most) wuv me LOL!
500 Posts




_________________