You're Currently a Guest
You are currently a Guest. By registering, you can take part in our forum, have no advertisements, and more! No email validation needed! Click
May 2019
| Sun | Mon | Tue | Wed | Thu | Fri | Sat |
| --- | --- | --- | --- | --- | --- | --- |
| | | | 1 | 2 | 3 | 4 |
| 5 | 6 | 7 | 8 | 9 | 10 | 11 |
| 12 | 13 | 14 | 15 | 16 | 17 | 18 |
| 19 | 20 | 21 | 22 | 23 | 24 | 25 |
| 26 | 27 | 28 | 29 | 30 | 31 | |
Calendar

Optical Illusuions!
500 Posts




_________________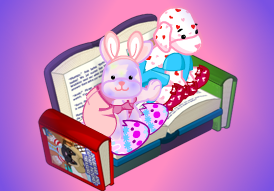 1000 Posts




500 Posts




HAHA.i have posters just like that. xD
excepyt mine has *somethings* on it. xD
Last edited by Amber on Fri Jul 11, 2008 7:34 pm; edited 1 time in total
_________________
I ♥ love Frunklin.HAHA. Good times, Katherine!WOOT. Go SPANDEX! HAHAAH. Good Times, Hannah!
LONG LIVE THE FOUND-IN-A-BAG HEARTS! ~Miss you Niomai.
Always and forever.
ILY "sister". R.I.P. August 31 1995- June 8 2008. We love you.
Thanks, Hannie for my awsome avvie! =)
1000 Posts




they all look like they are moving!!!! LOL
1000 Posts




wah!!! are they really moving!!! LOL
_________________
BYE AMBER ILY so much!♥ I miss you already!♥
My Webkinz Mania Besties: Kristen, Kathrine, Caroline, Amber, Janie, and so many more Love you guys!
Amber- SPANDEX!!! LOL!