You're Currently a Guest
You are currently a Guest. By registering, you can take part in our forum, have no advertisements, and more! No email validation needed! Click
September 2019
| Sun | Mon | Tue | Wed | Thu | Fri | Sat |
| --- | --- | --- | --- | --- | --- | --- |
| 1 | 2 | 3 | 4 | 5 | 6 | 7 |
| 8 | 9 | 10 | 11 | 12 | 13 | 14 |
| 15 | 16 | 17 | 18 | 19 | 20 | 21 |
| 22 | 23 | 24 | 25 | 26 | 27 | 28 |
| 29 | 30 | | | | | |
Calendar

New Newsletter!
2,500 Posts




If your email client cannot read html, here is the newsletter I just sent out: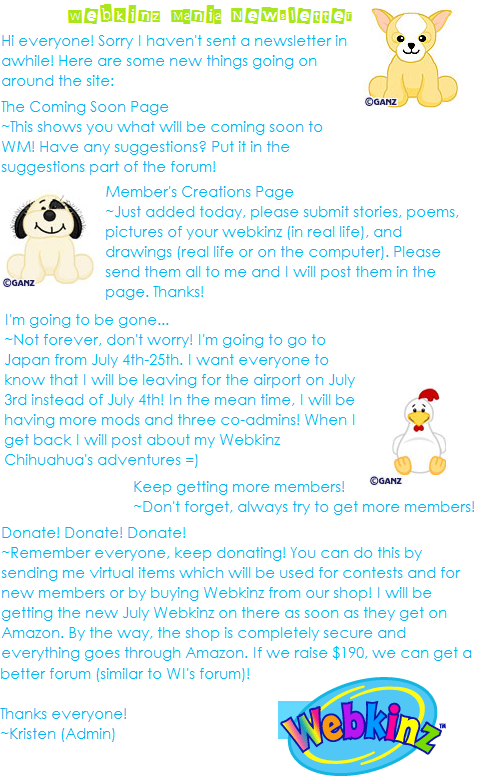 Less than 100 Posts




1000 Posts




1000 Posts




_________________
BYE AMBER ILY so much!♥ I miss you already!♥
My Webkinz Mania Besties: Kristen, Kathrine, Caroline, Amber, Janie, and so many more Love you guys!
Amber- SPANDEX!!! LOL!