You're Currently a Guest
You are currently a Guest. By registering, you can take part in our forum, have no advertisements, and more! No email validation needed! Click
September 2019
| Sun | Mon | Tue | Wed | Thu | Fri | Sat |
| --- | --- | --- | --- | --- | --- | --- |
| 1 | 2 | 3 | 4 | 5 | 6 | 7 |
| 8 | 9 | 10 | 11 | 12 | 13 | 14 |
| 15 | 16 | 17 | 18 | 19 | 20 | 21 |
| 22 | 23 | 24 | 25 | 26 | 27 | 28 |
| 29 | 30 | | | | | |
Calendar

This is Weird...Someone bought the cloud machine. lol
500 Posts




Ok Someone bought the cloud machine.....weird right?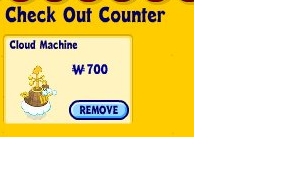 Guest

Guest



yea there are glitches in WW that go around like this every few month.. Unfortunatly, Ganz deletes them from all account add the KC is added to your ammount .
2,000 Posts




ya lol that happened to my friend lol

Guest

Guest



Yeah, I bought one, but when I logged back in it wasn't there. =[
I got my kinzcash back though.

Guest

Guest



~~~~~sparkle~~~~~ wrote:ooops
ooops what? :)