You're Currently a Guest
You are currently a Guest. By registering, you can take part in our forum, have no advertisements, and more! No email validation needed! Click
May 2019
| Sun | Mon | Tue | Wed | Thu | Fri | Sat |
| --- | --- | --- | --- | --- | --- | --- |
| | | | 1 | 2 | 3 | 4 |
| 5 | 6 | 7 | 8 | 9 | 10 | 11 |
| 12 | 13 | 14 | 15 | 16 | 17 | 18 |
| 19 | 20 | 21 | 22 | 23 | 24 | 25 |
| 26 | 27 | 28 | 29 | 30 | 31 | |
Calendar

*~~Green~~*
2,500 Posts




I don't know what's going on...but I'm seeing lots of green...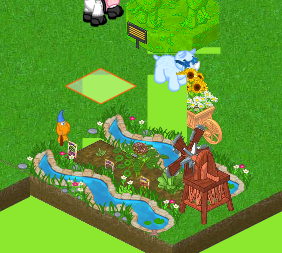 Guest

Guest



That's really weird! But hey, LOL, maybe they're trying to make you think about the environment or something? IDK. LOL. = )
1000 Posts




_________________
BYE AMBER ILY so much!♥ I miss you already!♥
My Webkinz Mania Besties: Kristen, Kathrine, Caroline, Amber, Janie, and so many more Love you guys!
Amber- SPANDEX!!! LOL!
500 Posts




LOL. I always get flashes of blue around my gemstone table and storge vortex. haha. its so weird.
_________________
I ♥ love Frunklin.HAHA. Good times, Katherine!WOOT. Go SPANDEX! HAHAAH. Good Times, Hannah!
LONG LIVE THE FOUND-IN-A-BAG HEARTS! ~Miss you Niomai.
Always and forever.
ILY "sister". R.I.P. August 31 1995- June 8 2008. We love you.
Thanks, Hannie for my awsome avvie! =)
2,000 Posts




that happens to me all the time it means there is to much stup in that place.
_________________
Welcome everyone! I hope you have fun!
This is my virtual monkey Banana!!
PM me to pet Banana =)
Number of webkinz Pets: 17 or 18 i can't remember lol